Includes a list of characters, actors and production crew members whose first names are Sally.
Agents of S.H.I.E.L.D.
Edit
Sally, last name unknown, is a fictional computer operator featured in the Marvel Cinematic Universe. She appeared on the ABC television series Agents of S.H.I.E.L.D., where she was played by actress Cynthia Rose Hall. She appeared in the season one finale, "Beginning of the End". Sally was a young woman with slim features and dark, straight hair. She worked in an office position at Cybertek under the management of Kyle Zeller. When Zeller was escorting a new intern named Jesse Fletcher through one of their units, they passed by Sally's cubicle and Zeller introduced them to each other. While Kyle continued to sing the praises of Cybertek, Sally turned to him and said, "Hey, Zeller? We're in position". This notification related to Cybertek's super-soldier program, which yielded cybernetic killers such as Deathlok for organizations like HYDRA.
Marvel Comics
Edit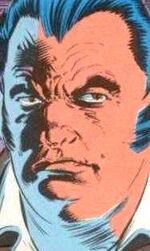 Sally was a mob boss who operated out of Venice Beach in Los Angeles, California. His known associates included his right-hand man, Jocko, as well as two assassins named Molokai and Reno. Sally and his crew had several run-ins with the mutant hero Wolverine as well as a robotic duplicate of Wolverine named Albert and Albert's robot partner, Elsie Dee.
Other characters
Edit
Actresses
Edit
Production Crew
Edit
Ad blocker interference detected!
Wikia is a free-to-use site that makes money from advertising. We have a modified experience for viewers using ad blockers

Wikia is not accessible if you've made further modifications. Remove the custom ad blocker rule(s) and the page will load as expected.