Brittany
Aliases:
Bretagne; Breizh; Bertaèyn
Category:
Region
Planet:
Earth
Country:
France
Points of interest:
Dinan; Nantes; Loire River
Brittany is an administrative region located in north western France. It is situated between the Bay of Biscayne, which lies to the south and the English Channel to the north. It's land area is 34,023 km2 (13,136 sq mi) with an estimated population of 4,365,500.
Brittany is a signficant location in the world of science fiction for it is the birthplace of author Jules Verne, largely considered to be the "Father of Science Fiction" by many literary scholars and sci-fi enthusiests. Verne was born in the city of Nantes on February 8th, 1828. Verne is known for writing several accomplished literary works, not the least of which include the 1869 novel Twenty Thousand Leagues Under the Sea. Growing up, Verne and his family spent their summers in a country house just outside the city, on the banks of the Loire River.
In 1989, Day of the Triffids star Maurice Colbourne died of a sudden heart attack at the age of 49 while renovating a holiday home in Dinan, Brittany on August 4th.
People who were born in Brittany
Edit
People who died in Brittany
Edit
Characters
Edit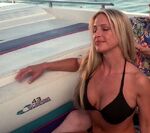 Ad blocker interference detected!
Wikia is a free-to-use site that makes money from advertising. We have a modified experience for viewers using ad blockers

Wikia is not accessible if you've made further modifications. Remove the custom ad blocker rule(s) and the page will load as expected.